Archicad BIM Coordinator Certification (coming soon)
Course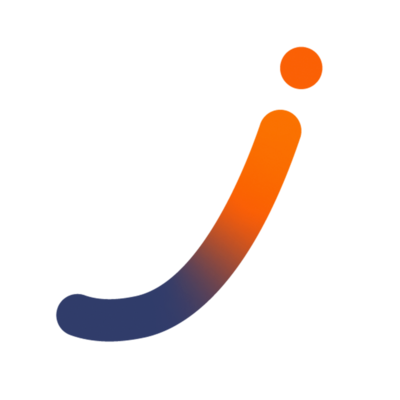 Graphisoft Learn
For information on how to enroll in this course, click below.
Contact us
About
▶︎ Format: certification program

A Certified Archicad BIM Coordinator understands all Archicad functionalities and maintains the digital framework and processes throughout all design phases of the project. They perform model quality assurance checks, collision detection, coordinate with other collaborators and ensure the smooth information flow among all parties involved in the BIM-enabled project. They manage the project in a way which ensures that all outputs and deliverables comply with the relevant standards.
The BIM Coordinator exam test is fully integrated into the BIM Coordinator Program content. As a result of this, certification at this level is only available via the relevant course(s) successful completion and not via an independent exam.

This certification will be available in late 2023.

Graphisoft BIM Coordinator Program
If you are an existing BIM Coordinator or aspiring to become one, this is a great opportunity to get up-to-date with all the relevant information and best practices around coordinating BIM-enabled projects. Attend an 8-week, fun and interactive online program packed with presentations, advice, and virtual activities. Learn from experienced Graphisoft trainers and former BIM Managers and Coordinators, everything you need to know to navigate through the project design stages in an Archicad-based BIM office; from setting up projects, to ensuring the quality of the model, to collaborating with external consultants. Meet other fellow practitioners virtually and share your experiences of working on BIM projects using Archicad. Pass the tests to earn a globally recognized Graphisoft certificate.
Online Delivery Information
The online program will last for 8 weeks, and it will include 7 Modules:
Module 1 - The BIM Coordinator's Role
Module 2 - Introduction to Standardized Workflows
Module 3 - Project Startup Workflows
Module 4 - Data Production Workflows
Module 5 - Project Development: Challenges and Deliverables
Module 6 - Quality Assurance Workflows
Module 7 - Project Coordination Workflows
Each Module will include 2 or more submodules, categorized as foundation, advanced or expert levels.
Each module will be comprised of live meetings with the trainers. Some modules will also include presentations from guest speakers, who will share their experience of using Archicad on BIM-enabled projects from various aspects. Several types of resources (such as handouts, which elaborate on what was discussed during the live meetings, Archicad files, etc), will be available for download to attendees to study at their own pace.
For attendees who will not be able to attend the live meetings, recordings will be made available, to watch at a later time.
In total, attendees are expected to dedicate 6 hours each week to attending the live meetings. An extra 3-4 hour engagement per week will be required for the completion of quizzes, exercises and studies.
At the end of each Module, there will be a theoretical or practical assessment. Participants are required to achieve at least 60% score for each Module to be granted points. Each Module will grand them 50, 100 or 175 points. The overall result of the quizzes/exercises will be considered for the certification. Participants will require at least 800 points to pass the BIM Coordinator Program. Successful candidates will be awarded the Archicad BIM Coordinator Certificate which will be valid for 2 years.
Agenda
Module 1 - The BIM Coordinator Role
The focus of this module is the role of the BIM Coordinator in a BIM-enabled project. Therefore, the first module will be dedicated to understanding the importance of this role and the tasks and responsibilities a BIM Coordinator will be required to perform throughout the design stages of a project. A brief introduction to the BIM definition and an industry overview will also be presented. The available submodules are:
BIM Practice
The BIM Coordinator's role
Module 02 - Introduction to Standardized workflows
The Introduction to Standardized workflows focuses on providing the foundation knowledge for the current standards around BIM workflow. BIM Coordinators will be presented with the most relevant standards, including ISO 19650. Participants will also have the opportunity to get a glimpse of BIMcloud and Archicad Template Creation. The available submodules are:
Global Standards
ISO 19650 Principles
BIMcloud Principles
Introduction to template creation and strategies
Module 03 - Project Startup Workflows
This module will focus on the project level. It is one of the core modules of the BIM Coordinator Program where participants will have the opportunity to dive into project start-up best practices. The main factors to consider before starting a Project will be presented as the main strategies. Participants will have the opportunity to translate the ISO 19650 requirements into the project level. The available submodules are:
Project Startup Principles
Project Startup based on ISO 19650
Project Startup Strategies
Module 04 - Data Production Workflows
This module will focus on the data production workflow. Participants will have the opportunity to understand the principles of data production in Archicad and dive deeper into how to use data for scheduling and quantity take-offs for both IFC exchanges and project delivery purposes. Participants will have the chance to be introduced to the expression-based property functionality in Archicad and how to use this to support data production. The available submodules are:
Introduction to Data
Data Production
Expression-based properties
Module 05 - Project Development: Challenges and Deliverables
This module will focus on how a BIM Coordinator can overcome the most common challenges related to modelling in Archicad and how to achieve an efficient and standardized workflow for consistency in project deliverables. Challenges such as project phasing, split levels, and real-world coordinates will be covered, as well as production of specialized documentation such as reflected ceiling plans, site plans, and fire and acoustic strategies among others. The available submodules are:
Handling Large Projects
Architectural Modelling Challenges
Project Deliverables
Module 06 - Quality Assurance Workflows
This module will focus on how to keep your model consistent and avoid errors in Archicad. The basic quality assurance workflows and model checks in Archicad will be presented, as well as more advanced workflows such as graphic overrides, changing tracking, model comparison and issue management. Additionally, participants will have an overview of how to check a model using Solibri Office. The available submodules are:
Quality Assurance Workflow & Basic Model Checks in Archicad
Quality Assurance Checks in Archicad
Quality Assurance Checks in Solibri
Module 07 - Project Coordination Workflows
This module will focus on the project coordination workflow. Participants will learn the basics of the OpenBIM workflow, navigate through its principles and get familiar with its terminology. The IFC-based and integrated design model coordination workflows will be presented in detail. Fundamental aspects of these workflows will be explored such as IFC mapping, IFC translator settings and clash detection. Additionally, participants will have the opportunity to learn about the Archicad/Revit and Archicad/Solibri workflows for coordination purposes. The available submodules are:
OpenBIM Principles
Model Coordination: IFC-based and Integrated Design based
Archicad – Revit Workflow
Model Coordination with Solibri
Learning Outcomes
By the end of the course, you will:
Have an understanding of the principles of BIM and BIM standards and the role of a BIM Coordination through the project design stages
Learn how to start a BIM-enabled project taking into consideration the main international standards (ISO 19650)
Learn how to input and manage data in a model and how to transform this data in schedules, quantity take-offs and project deliverables
Learn how to approach specific modelling challenges in Archicad, such as split-level buildings, revisions and multiple renovation phases
Learn how to audit projects, to ensure model and data consistency, using both Archicad and Solibri
Be confident in setting up the IFC translators to achieve the best results when exporting or importing IFC files in order to collaborate efficiently with external consultants who use different software
Learn how to approach coordination with other consultants using IFC models and managing issues through BCF
Have Questions?
Contact us at learn@graphisoft.com