▶︎ Format: self-paced online course
▶︎ Level: advanced
▶︎ Duration: 0.5 hour

Learn how to master Parametric Complex Profiles to enhance your daily modeling workflows in Archicad!

Use the 'SSA_SG_MY' coupon code for free access if you are an SSA client! For details, see the FAQ page!

Learning Objective
The goal of this crash course is to show you how you can increase your efficiency in ARCHICAD using Parametric complex profiles. You will understand the basic concept of Parametric Complex Profiles, learn about how to create and organize Offset Modifiers. You will also see how you can query metadata from these special elements with Interactive Schedules or through Graphical Overrides to visualize Offset Modifiers.
Target Audience
The target audience of this training are all ARCHICAD users from beginners to advanced users to even BIM Managers. The contents of this course is relevant for anyone who is working with ARCHICAD since it is covering topics from modeling through documentation to metadata handling. 
Table of Contents
Throughout this course we will touch the following topics:
Concept of Parametric Complex Profiles

Creating Offset Modifiers

Scheduling, Favorites, Graphical Override

Various Examples
Expected Time Commitment
You can complete the course with the connected exercises and quizzes in about 1,5-2 hours
Software Requirements
To be able to follow the exercises of this course you will need an ARCHICAD 23 license (Commercial, Education, Pilot or Trial). However if you do not have an ARCHICAD 23 license you are free to follow the training videos.
Badges
Completing the Course materials, the optional quiz with a minimum of 60% result and filling out the satisfaction survey will award you the Complex Profile Master Badge.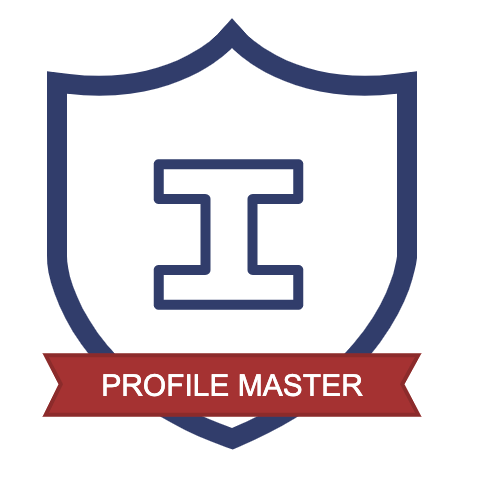 Have Questions?
Contact us at learn@graphisoft.com
About the Presenter

Ákos Karoczkai
Senior BIM Consultant, GRAPHISOFT
Ákos is a Senior BIM Consultant and Algorithmic Design expert at GRAPHISOFT. He graduated from the Budapest University of Technology and Economics as an architect. He has been working at GRAPHISOFT for almost 6 years, first as Technical Support engineer, then as BIM Consultant he took part in the GRAPHISOFT - McNeel collaboration to connect ARCHICAD with the leading Parametric Design solution platform that is Rhino and Grasshopper. He is responsible for developing and delivering trainings, representing GRAPHISOFT at various conferences and for specialty client consultations. His passion is to experiment with new technologies, especially in the domain of algorithmic design and automation.
Here is the course outline:
In this module you will see what is included in this course and how you will be able to follow it.
2. Parametric Complex Profiles
This is the main module of the course where you will learn how to use ARCHICAD's Parametric Complex Profiles to model complex geometries.
Thank you for completing the Parametric Complex Profiles in ARCHICAD. In this module we will summarize what you have learnt throughout the course.
Completion
The following certificates are awarded when the course is completed:
| | |
| --- | --- |
| | INT_Certificate of Completion - Online Video Course |